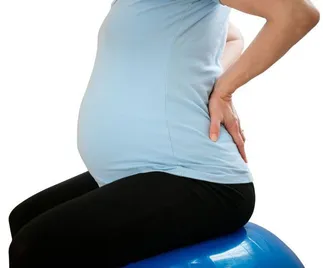 In the 20+ years I have had my practice in Newport County, I have had the privilege of helping many women with the challenges and pleasures of pregnancy. It has been an honor to see their babies grow into healthy adults.
It is important to keep to a regular chiropractic adjustment schedule when you are pregnant. It will not only provide the drug free back pain relief you may be seeking, it will help your body work its most efficiently. This is important for your health and that of your growing baby.
Benefits of Prenatal Chiropractic:
Relief from discomforts caused from the extra weight caused by baby and extra fluids
Relief from sciatica pain in buttock and legs
Relief from low back pain caused by redistribution of your body weight
Relief from joint discomfort
Prevention of pregnancy onset of carpel tunnel
Staying healthy and drug free for the length of your pregnancy
Helpful in regulating blood pressure
Raises your immune system to reduce risk of colds and flu
Keeps blood sugars regulated for gestational diabetes
Prepares your body for birth
Opens hip joints for birth
Helps you stay in shape and flexible
Reduces or alleviates headaches
My chiropractic office is set up to assist pregnant women in staying comfortable with their changing body shapes. I have a special table that can accommodate growing bellies. The following photos show a full term pregnant patient getting her weekly adjustment. The table has a drop down plate so that she can lay comfortably on her stomach while I assess her spine for subluxations. (Subluxations are misalignments in the spine which not only cause discomfort but also interference to the nervous system.)
Schedule a first appointment today at our Middletown, RI chiropractic office to learn how your pregnancy can be made easier through prenatal chiropractic care.
Our Middletown chiropractic office is located at 170 Aquidneck Avenue, Middletown, RI 02842, right on the Newport, RI line.