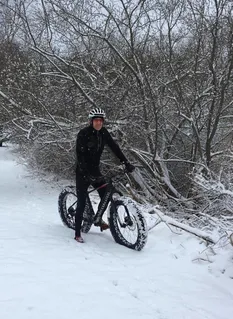 Just about every symptom we treat in our Middletown chiropractic office has its root in a vertebral subluxation, a condition where the communication of your nervous system is physically compromised. However, no system in your body works alone, and sports injuries, specifically, almost always involve your muscles, ligaments and bones, as well as your nervous system, which is why we need to use multiple approaches to heal them.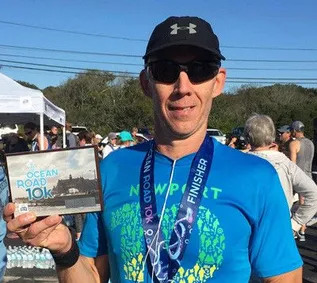 As an athlete, I have had my share of sports injuries. In addition to being physically painful, I know first-hand how very frustrating injuries can be. For most of us, exercise is one of the key things we do to promote our wellness… to feel good in our bodies and about our bodies. In addition, athletes are often competitive, myself included. When we are no longer able to physically perform at the level we're striving for, we quite simply, become unhappy about it. Getting physically back to form, for us, is incredibly important and the temptation to rush it (and re-injure) is often strong.
At Easton Pond Chiropractic, we treat the whole person, every time. In addition to chiropractic care, we will provide rehabilitation exercises and advice on how to strengthen and not re-injure. We will talk over your habits (exercise, nutrition etc.) to see if improvements can be made. Is the injury gait related and would orthotics help? And most importantly, we will provide the support you need to get better. We can do this, quite simply, because we truly understand what you're going through.
A note to remember once you're feeling better– the fastest way to recover from a sports injury is for your body to be functioning so well that it does not get injured in the first place . That is why an ongoing commitment to full-person wellness, including regular chiropractic care, is crucial. So don't forget about us once you're up and running again!
---
Larry K, Patient Review, September 2017
"After having an injury while working out, I went to my regular medical doctor for an exam. Once he determined that the pain I was having was caused by an injury to the ligament that attaches a rib to my spine he suggested, much to my surprise, that I go to HIS Chiropractor, Dr. Gibson. I went and was very pleased with the office, the personnel and especially Dr. Gibson. I started to feel better and better with his treatment and sage advice. 5 months later I injured myself again and went back to the good doctor. Once again, even after one treatment I am starting be be on the mend."
Carl F, Google Review, November 2017
"Dr. Gibson keeps my back feeling good for hockey and lacrosse season. Everyone in the office is so nice. I wouldn't go anywhere else!"
Briana W, Google Review, July 2017
"Dr. Gibson is an amazing chiropractor! He and the Easton Pond Chiropractic family make my day when I go in for an adjustment. Dr. Gibson has been my chiropractor since I was 8 years old. I moved away to Virginia and then San Diego a few years ago and have yet to find another chiropractor who is better at what they do than he is. Every time I come home to RI I make an appointment. I've been back in Newport for the last 6 months and he was very helpful in putting together a plan to help me strengthen my lower back and help heal a hamstring injury. I recommend Easton Pond Chiropractic for any injury, pain or even just your overall health! You won't be disappointed!"
Patricia C, Patient Review, Customer since 2003
"Friendly and efficient office. Intelligent and honest chiropractor with strong base in sports conditioning, injury recovery and wellness."